Custom Glassware Manufacturers: Crafting Excellence in Glass Products
High quality custom glassware manufacturers
Cambridge is a globally acknowledged centre of excellence in scientific research. Since its foundation in 1977, Cambridge Glassblowing has been serving this community and providing a trusted partner for many ground-breaking innovations. As one of UK's top custom glassware manufacturers, we have also had to push the boundaries of what is possible to achieve to meet the demand of these innovations. It is now itself an internationally renowned organisation, delivering its services to science across the entire UK, Europe and beyond.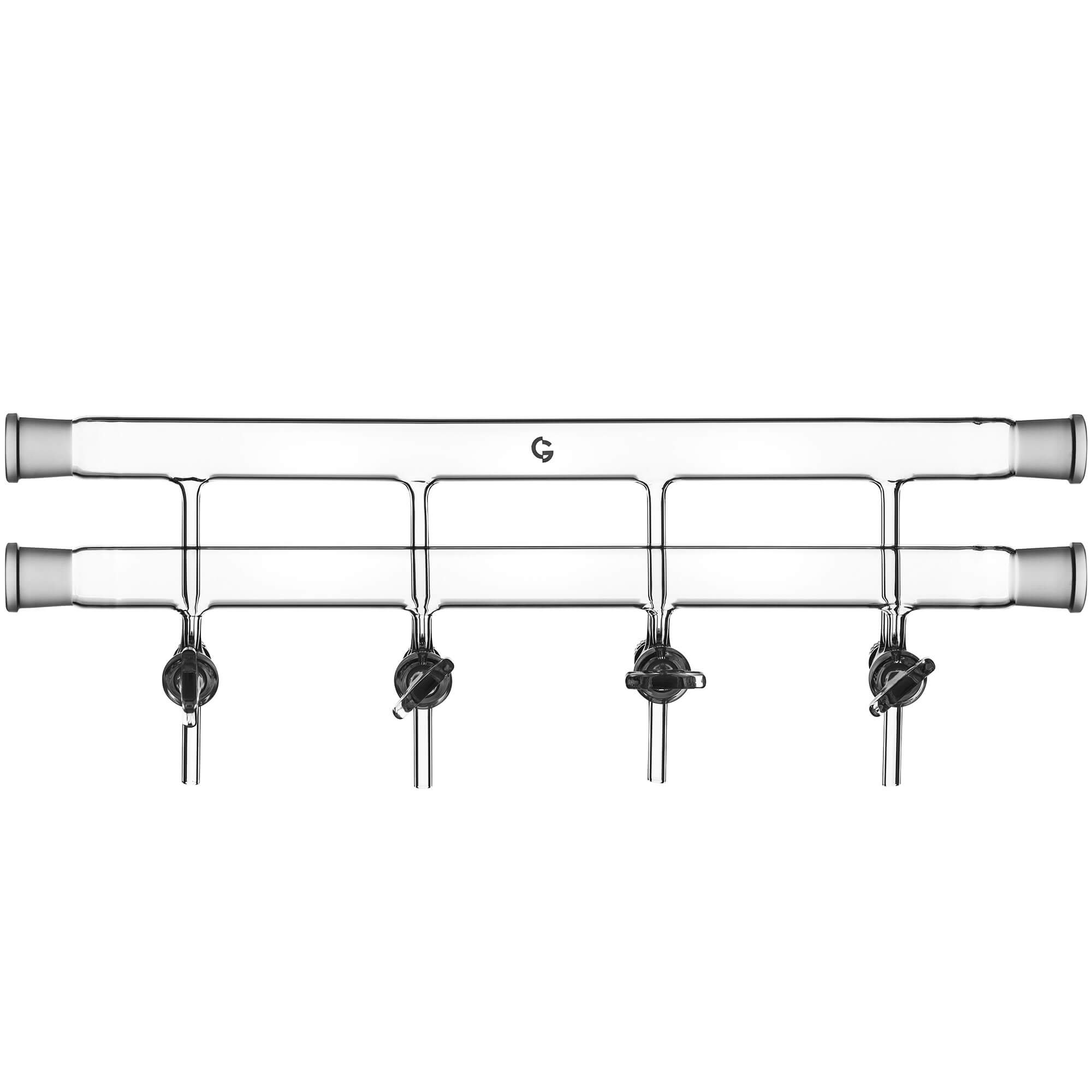 Scientific glassblowing: art, craft or engineering?
Many consider the skill of the scientific glassblower to be an art form or craft and it's true that it requires many years of dedication and practice to become proficient. However, we prefer to think of it as an engineering discipline. Drawings, tolerances, precision tools and jigs all closely resemble the environment of a precision engineering workshop, as does the inspection process, SOPs and change controls.
If you need a precision glass instrument then you need to work with a manufacturer that thinks like an engineer, not one who wants to be an artist.
Working with Cambridge Glassblowing for your custom glass project
Scientific glassblowing has been key to scientific research for hundreds of years. In the same way science has moved on, scientific laboratory glassware manufacturing has advanced similarly. Advances in glass such as the invention of borosilicate has meant that over time glassware within science has remained an indispensable part of the modern laboratory.
We continue to advance our skills, capabilities and services to meet the ever changing needs of the scientific community.
Excellent customer service
When you work with us you are working with scientific glass experts. Our customer facing team have multiple decades of practical experience, and are masters at translating your needs into a defined product. Our corporate values of Innovation, Sincerity and Progress, mean that we will always strive to improve, we won't walk away and we will always be truthful. We believe in fostering strong relationships with our clients, and we're always ready to provide support and guidance throughout your custom glassware journey.
Expertise and experience in custom glassware manufacturing
In addition to our extremely knowledgeable customer support team, we are privileged to have one of the most experienced and skilful production teams currently assembled. Knowledge sharing with our sister glassblowing businesses in Switzerland, Italy and USA whom all have their own lengthy history, further boosts our capabilities and available resources to meet virtually any scientific glassware requirement. In addition to an exceptional workforce, a well-equipped state of the art facility mean that we are able to manufacture across a very broad range of scales and volumes. Stocking premium raw materials from just 3mm diameter all the way up to 465mm enables us to respond to demands for miniature glassware up to pilot plant glassware systems of 100L plus.
Unparalleled quality
We are committed to delivering high quality in everything it does. Underpinning this is our certified Quality and Health and Safety management systems which meets the ISO 9001 and 45001 standards. This continues with our selection of premium quality borosilicate glass which conforms to ISO 3583:1998 standard and is manufactured in the EU.
As an employer, we focus on employee engagement and are very proud of our award-winning survey results. We strongly believe that this translates to employees who are total committed to delivering at the highest level.
Tailored solutions
We understand that one size doesn't fit all. That's why we specialize in tailoring our custom glass products to your exact specifications. Whether you need a custom glass bottle with unique dimensions or a complex glass apparatus for a specific experiment, we have the expertise to bring your vision to life.
Safety glass
Safety is of paramount importance when working with glassware, especially in scientific and industrial settings. Our products are designed and tested to meet stringent safety standards, ensuring that you can work with confidence.
Speak to us for your custom glassware needs
In the ever-evolving world of science and industry, having the right tools and equipment is crucial. When it comes to custom laboratory glassware, Cambridge Glassblowing stands as a beacon of quality and innovation. We invite you to explore our wide range of custom glass products and experience the difference that precision and excellence can make in your work.
For inquiries, collaborations, or to discuss your custom glass needs, don't hesitate to reach out to us. We're here to turn your ideas into reality and provide you with the finest custom glass solutions in the industry.