Custom Laboratory Glassware
Custom laboratory glassware, made to your specifications
When it comes to laboratory equipment, such as laboratory flasks and vessels, precision and quality are paramount. For over four decades, Cambridge Glassblowing has been at the forefront of scientific glassware production, offering custom laboratory glassware tailored to your specific needs. Our commitment to excellence has made us a trusted name among research institutions and businesses alike.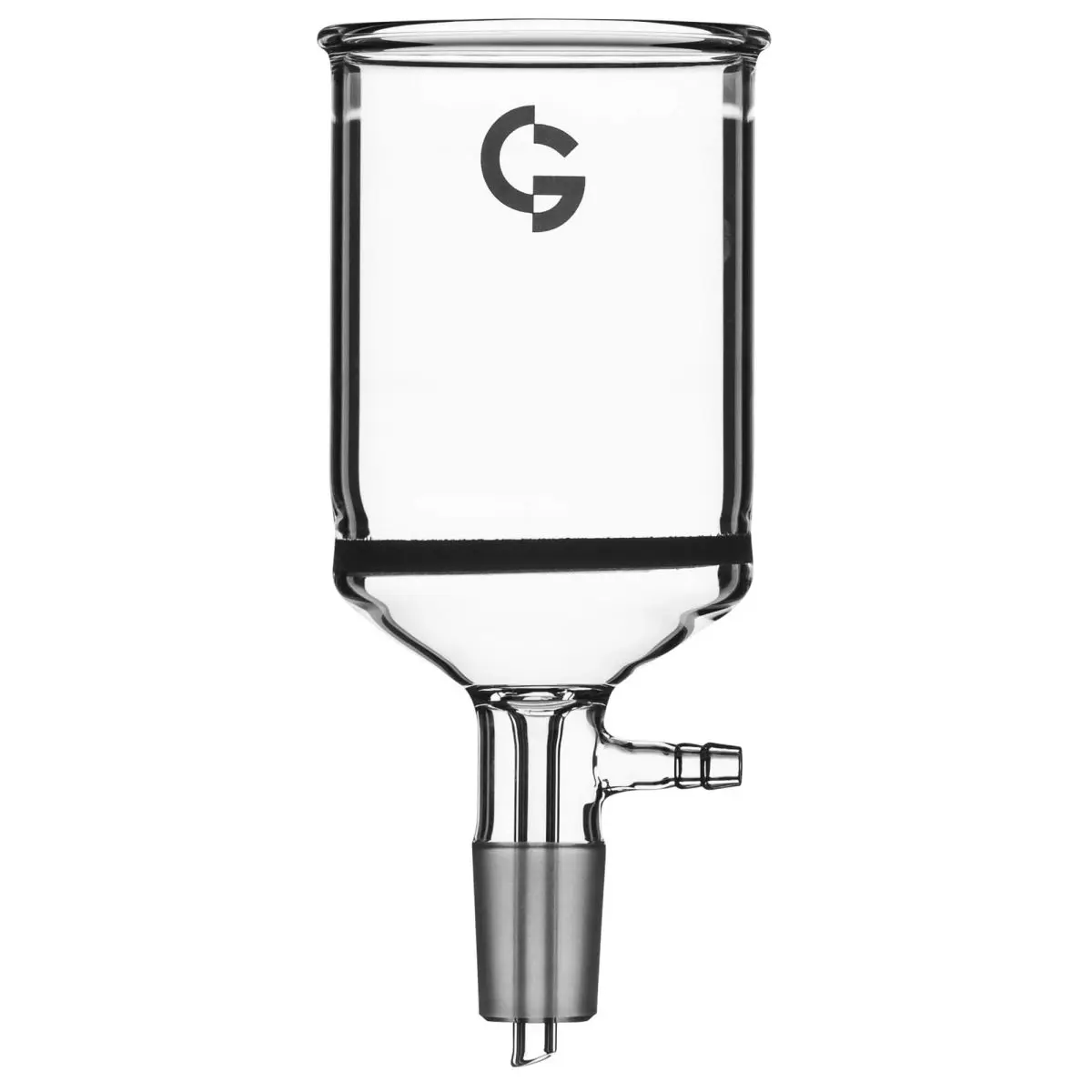 Custom scientific glassware for your needs
In the field of laboratory glass equipment, standard glassware designs often don't meet all of the needs. That's where our team of skilled scientific glassblowers comes into play. We specialize in crafting custom scientific glassware that aligns perfectly with your requirements. Whether you're in academia, pharmaceuticals, or any other industry that relies on laboratory equipment, our expertise in creating bespoke glass apparatus is unmatched.
How to create your own custom or bespoke scientific glass design
We are happy to work with customers who have just identified a problem that they would like to overcome but have no concept what the solution may look like. Our knowledgeable team of glass consultants are on hand to advise and suggest possible solutions. Together a drawing will be evolved that will form the basis for the first production prototype or one-off item. Quite often, clients will approach us with an established design for their bespoke glassware which needs to be reproduced. Sometimes clients have a standard piece of laboratory borosilicate or quartz glass which they require to be modified. Occasionally, we receive a request for something totally new and never seen before. Whether this is to be made of borosilicate or quartz glass, our consultants will help to review the design and offer any final suggestion to tweaks to the design which may save cost or improve performance in some way.
Why custom borosilicate glass?
You might wonder what's so special about borosilicate glass. Well, the answer is simple: borosilicate glass offers an unparalleled combination of properties that make it the material of choice for laboratory glassware.
Benefits of Borosilicate Glass
Heat resistance: Borosilicate has an exceptionally low coefficient of expansion, this minimises internal stresses on the glass where heat is applied unevenly, such as hotplate. It also means that designs with multiple layers or jackets do not crack or shatter when temperatures change.
Chemical resistance: It is highly resistant to chemical corrosion, the vast majority of common chemical reagents having no noticeable impact. This not only means a long lifetime but also ensures there is no contamination of your precious work with compounds leaching out of the glass.
Clarity and transparency: Borosilicate glass provides excellent transparency at the visible light range meaning virtually no colour distortion and allowing clear vision of your experiment. Furthermore, that exceptional transparency extends from approx. 320nm wavelength all the way to around 20700 nm. allowing the use of a vast array of analytical tools.
High dielectric strength: excellent for high-voltage applications thanks to its good electrical insulating characteristics with high dielectric strength.
While borosilicate glass is our primary choice for laboratory glass equipment, we also work with other glass materials such as quartz when the application demands it. Our team's extensive experience enables us to recommend the most suitable material for your specific needs.
Quartz is typically used in specialised applications:
Ultra-high temperature applications in excess of 300 oC.
Extreme purity essential for electronics manufacture.
Light transmission in the ultraviolet range down to 200nm.
Laboratory glassware recycling
It is not currently possible to recycle your laboratory glassware due to incompatibility with regular soda glass which most domestic bottles and container are made from. However, you can repair standard and bespoke laboratory glassware using the same processes and techniques that were used to create the original. Often the item can be fully restored to its original function and form without any compromise in strength or integrity.
Our custom lab glassware product range
Our product range covers a wide spectrum of laboratory glassware, including but not limited to:
Nitrogen Bubblers
Multi-neck Round Bottom Flasks
Splash-heads
Separating Funnels
Dropping Funnels
Stopcocks adaptors
and more
Each piece is meticulously crafted to meet the highest standards of quality and precision. Our dedication to excellence has allowed us to serve a diverse range of industries, from cutting-edge research institutions to thriving businesses.
Your partner in custom glassware
With over four decades of experience, we have established ourselves as a leading manufacturer and supplier of custom glassware. Our team of skilled glassblowers and state-of-the-art production facilities ensures that every piece we create is of the highest quality. We take pride in our ability to turn your concepts into reality.
Contact us for bespoke scientific glassware
At Cambridge Glassblowing, we understand that your laboratory equipment plays a crucial role in your work. That's why we offer more than just products; we provide solutions. If you require custom made laboratory glassware that is tailored to your exact specifications, don't hesitate to get in touch with us.